​Priests
Rev. Roy Francis Farrell
Pastor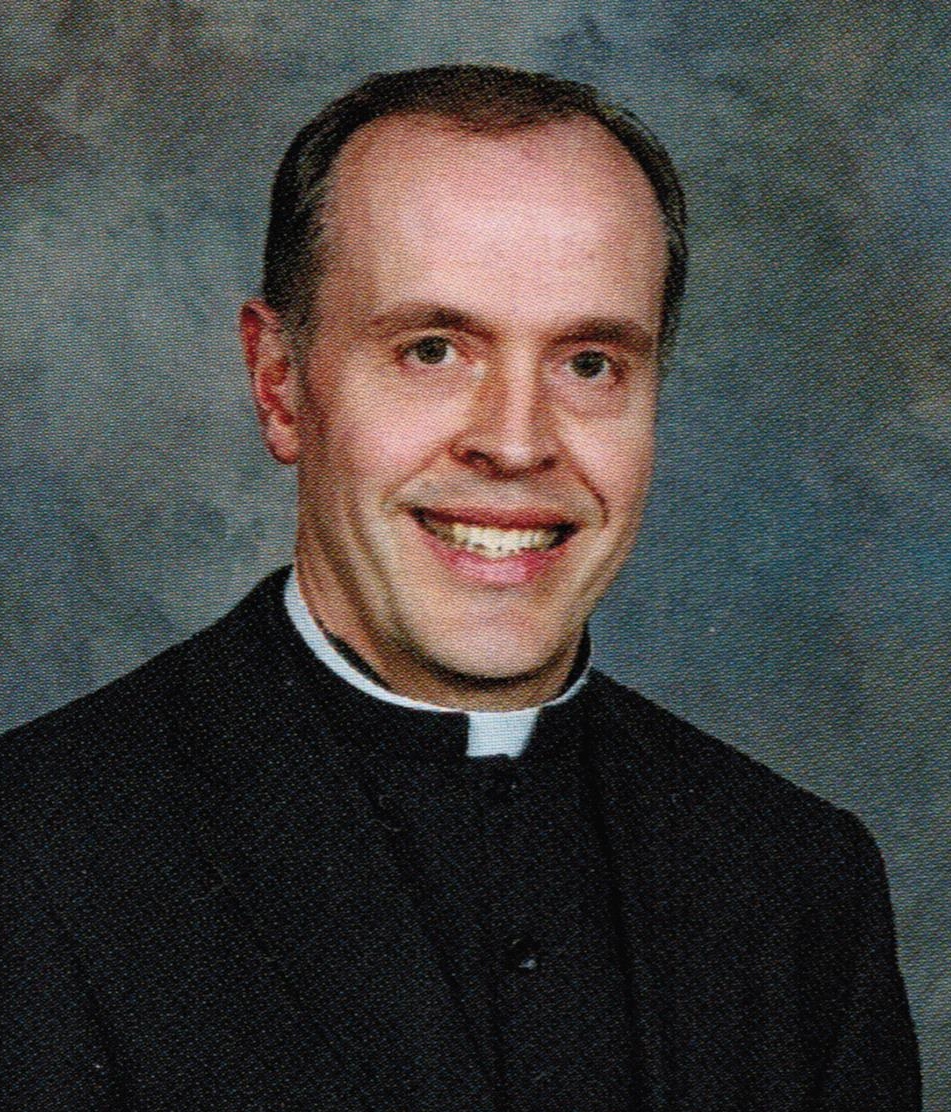 I grew up in a small outport southwest of St. John's, Newfoundland called Marystown. The first local priest dedicated the town to Mary, the Mother of God. My dad, Bill, was a fisherman and later became a sea captain. My mother was a teacher and, after she married, she was very faithful to her mission of homemaker and was completely dedicated to the education of her children. There were six children, five boys and one girl. Two of my brothers died very early in life. I am the youngest. I have wonderful memories of my childhood growing up in a very Catholic environment.

The first thought of a vocation to the priesthood was when I was ten years old. It began when I started to serve Mass as an altar boy. At home I would always practice saying Mass with my siblings. Even though I was a little guy, I perceived God's calling. As I continued growing up there was a longing in my heart. God have given me so much, how could I respond with anything other than my whole heart. However, I still had all of the other typical teenage interests.
After graduating high school I attended Memorial University, where I completed my undergraduate degrees. I was certified as an elementary teacher. Teaching jobs were hard to come by, so I headed for 'da mainland', as we Newfoundlanders affectionately call Toronto. It was there that I joined the Basilian Fathers. I was sent to Gary, Indiana and Missouri City, Texas where I discerned my vocation with them. After a two year period, I decided that I was more suitably called to be a diocesan priest. I was ordained for the Archdiocese of Toronto on May 8, 1999. I served my first three years as an Associate Pastor at the Epiphany of Our Lord in Scarborough, spent two years at St. Isaac Jogues in Pickering, and was the assigned as Pastor to St. Elizabeth Seton in 2004.
I recently read a prayer for vocations on the back of a prayer card. It summarized, for me, the meaning of priesthood. The prayer goes like this: 'Grant saintly priests to the world, priests who live close to the Eucharist, with deep spiritual lives, who work and suffer, but with joyful hearts; priests who give every moment of their lives for the salvation of souls and the triumph of the kingdom.' I ask you to pray that I will live out that prayer in my own life.
Rev. Jimmy joseph, HGN
Associate Pastor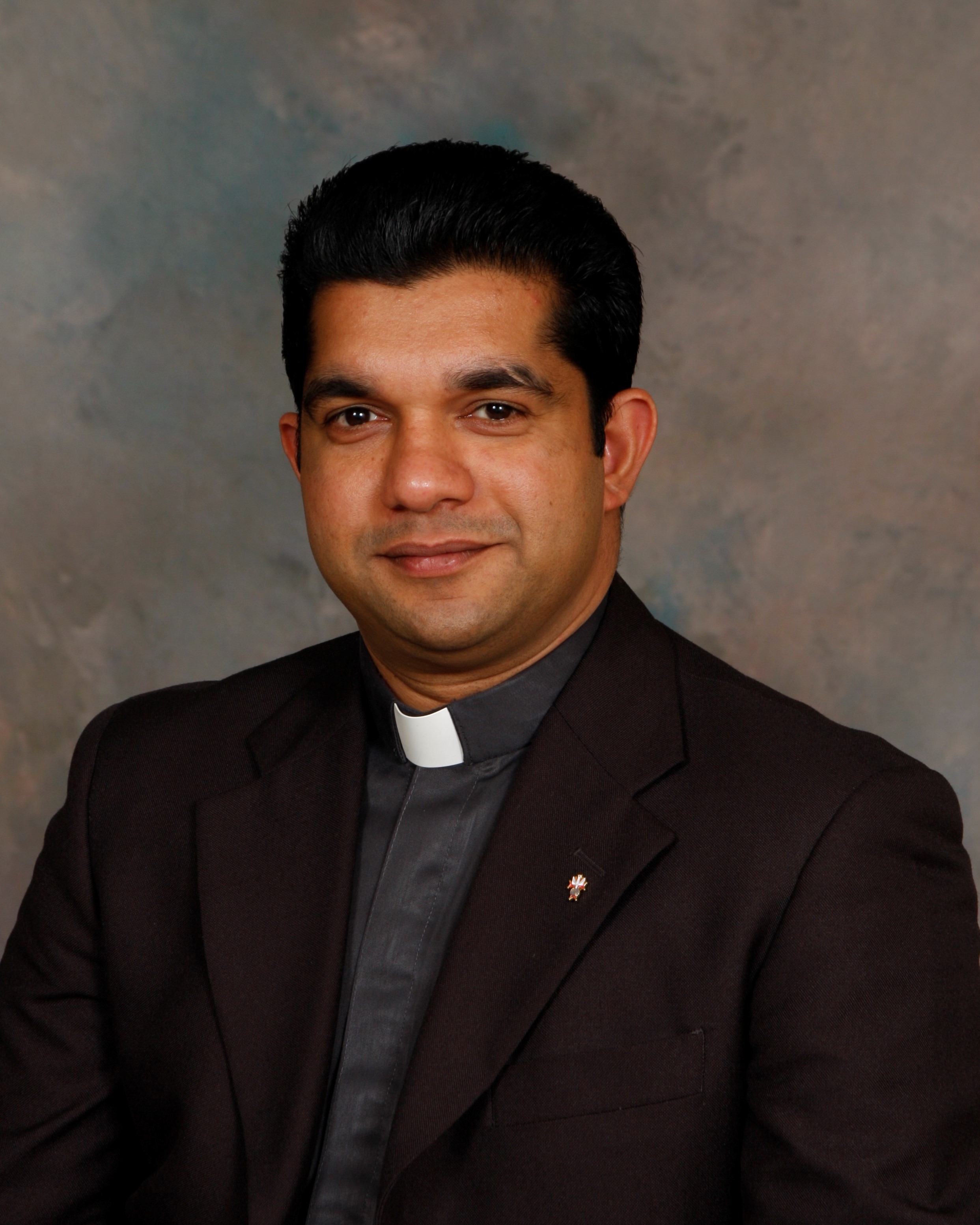 It is my pleasure to pen down and share with you some details about myself. I am the first of three sons of Mr. Joseph & Mrs. Mariyakutty. I was born on March 2nd, 1981, in a small town called Vellarikkundu, in Kerala, South India.
As a child nothing extraordinary occurred in my life, except for the fact that I always tried to follow and practice the faith of my parents and grandparents. I also had great admiration and respect for all the priests that served in my home parish. As a teenager, although I had wonderful opportunities to work with the Mission League and Altar Service, frankly speaking, I was not able to really see the seed of vocation sprouting in me.
In the year 1996, soon after completing Grade 10, I joined the Missionary Society of Heralds of Good News. Actually, this was my very first experience in having to move to another province and to explore the lifestyle of those people living there. Seminary life gradually stepped in with wonderful experiences during which I completed my Bachelor of Arts Degree. It was around that time I really felt the depth of my discernment to the vocation of the Holy Priesthood. I tried my very best to explore it more when I suddenly had to endure a near-death experience after a heart surgery operation. It was there and then that I realized that our dear Lord needs me in His Vineyard.
On December 21, 2005, I was ordained to the Holy Priesthood. Very soon afterwards I was appointed to teach in one of our seminaries. The following year I was sent to complete higher studies and graduated with my Licentiate in Philosophy (LPH). Soon thereafter I had the privilege of doing Pastoral Ministry in Italy for almost two years.
In January of 2012, I arrived in Canada and was appointed the Associate Pastor of Our Lady of the Airways Church in Malton, Mississauga, for almost five years. Following that, I had the opportunity to do pastoral ministry at Merciful Redeemer Church in Mississauga, and St. Mary Immaculate Church in Richmond Hill.
Foreseeing the charism of the society, it is indeed a God-given opportunity for me to undertake pastoral ministry as a Missionary Priest in the Archdiocese of Toronto, and of course here at the Family of St. Lawrence Martyr Parish in Scarborough.
I'm looking forward to work with all of you and kindly request your prayers and support. Please be assured of my prayers for each and every one of you. May the good Lord who enlightens the minds and inflames the hearts of the faithful by the Holy Spirit, help us to know the true vocation in life and may we have the grace to follow it faithfully.
Rev. Russell Asch
Chaplain to the faithful participants in the extraordinary rite of the Latin Mass
Others
Colleen Persaud
Youth Minister